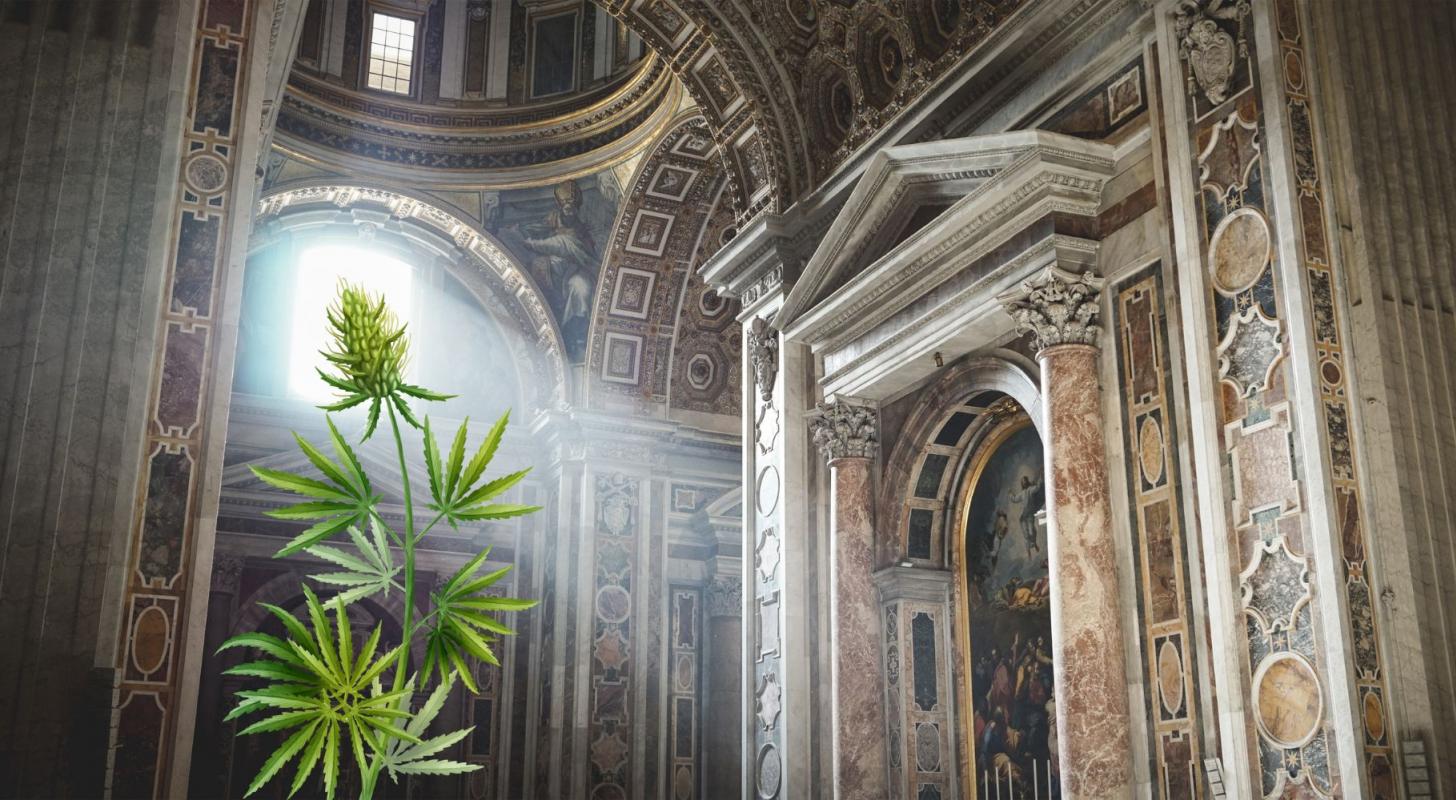 By lucia tedesco Via el plantio
It appears that religion and cannabis are no longer polar opposites.
Marijuana Policy Project (MPP), an organization that has been advocating for legalization since 1995, revealed The stand of more than 10 religious organizations on the matter. On its website, it published the names and terms of support of various religious organisations: Who are they and what do they stand for?
Religion and Cannabis: Which Religious Organizations Support Marijuana Legalization?
Episcopal Church The hope is that the US Congress will allow marijuana when prescribed by a licensed professional as medically appropriate.
See also: A guide to the influence of psychedelics on modern religion
Presbyterian Church Demands that the federal government enact laws that allow cannabis treatment to combat cancer, HIV/AIDS, and muscular dystrophy.
Organization Protestants for the Common Good stated that: "passing medical marijuana legislation would be an act of compassion and kindness".
Progressive National Baptist Convention states that any health care professional recommending medical cannabis to seriously ill patients should not be subject to the restrictions, nor should the patients.
Unitarian Universalist Association believes that all medicines should be legally available with a prescription or with a medical access licence, subject to professional supervision. They also oppose punishing people for obtaining, possessing or using illegal substances to treat a medical condition and are in favor of research.
Other religious organizations that support cannabis include United Methodist Church And this Rhode Island State Council of Churches.
Judaism favors federal regulation of the plant's medicinal use, as well as the compassionate care and study of the plant. In fact, Reform Judaism Association calls for more research on the issue and advocates for changes in laws to facilitate access to medical cannabis, as does Women of Reform Judaism. Social Work Commission of Reform JudaismMeanwhile, only supports medical use.
What do religious people have to say about this?
In 2021 the Pew Research Center a Study It showed that most American adults favor cannabis to some degree. Opinions differ by religious orientation and their level of commitment to it. More religious people are less likely to support marijuana. Still, 54% believe it should be legal, medical and recreational. For those with a more secular outlook, the approval percentage rises to 76%.
See also: What Will Happen to Cannabis in 2023? Industry experts debate Benzinga exclusively
Results vary slightly by religion. Catholics and evangelical Protestants think relatively similarly, i.e. in favor of about half of both religious groups. Thus, there is a second half against cannabis. Is It Time for Churches to Start Allowing Medical Cannabis Use Indoors, Too?
Via El Plantio, Translated by Benzinga.
Contenido at El Plantio en Español:
acet de cannabis: What Es, How to Serve, How to Hace and How to Use

la porridge: Magia, Amor, Freestyle, Porro and Cuarentena

Lou Gaitan: Esoterismo, Ciencias Sociales y Plantas Mágicas