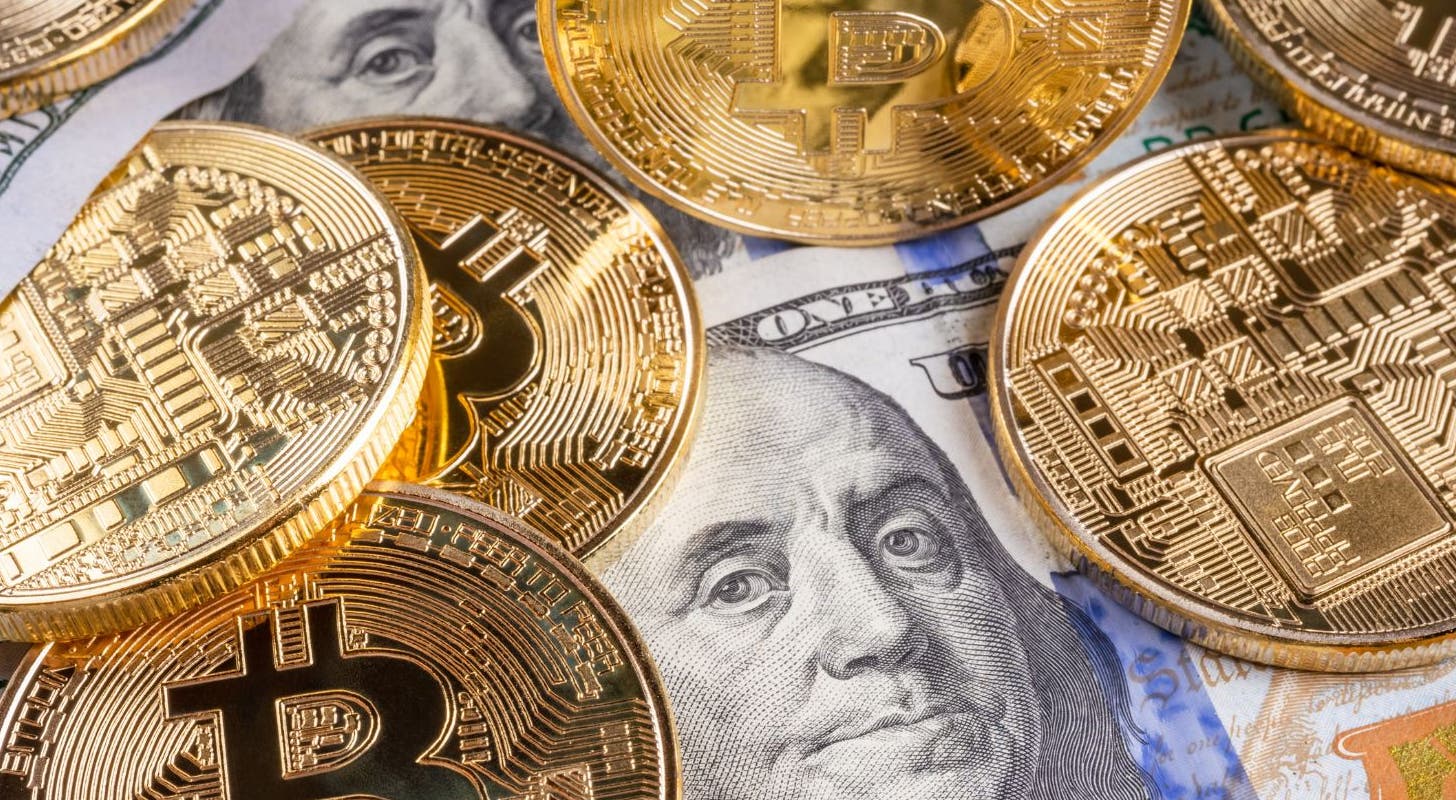 pseudonymous cryptocurrency analyst dave the wave believes in Bitcoin BTC/USD Entering a new bullish chapter.
On Friday, the analyst tweeted that if he were a "man to bet on," he would pay attention to bitcoin's weekly moving average convergence divergence (MACD).
Dave the Wave also suggested that another way to look at bitcoin's price performance is to price it in gold rather than the US dollar. He added that, in 20 years, BTC could reach a market capitalization similar to that of gold, which would mean a 22x price increase.
At the time of writing, bitcoin is trading at $27,813, down 2% over the past seven days.
Another anonymous trader, Cantering Clark, said that bitcoin is looking bullish after absorbing the selloff last Friday. He explained that as long as bitcoin trades above the $27,000 support, BTC will remain in the hands of the bulls.
"So we failed to break out of an inside day setup, and instead, it looks like we've accumulated a bit of panic selling down. Coin margin OI (Open Interest) is up, probably due to hedging, and some long fixed margin OIs are down, part of the flush. I caught a long at yesterday's low," he Tweeted on Friday.
Read further, Bitcoin to $1 Million: Former Coinbase CTO Predicts Bitcoin to Surge 35,000% in June Amid US Bank Uncertainty
Image: shutterstock