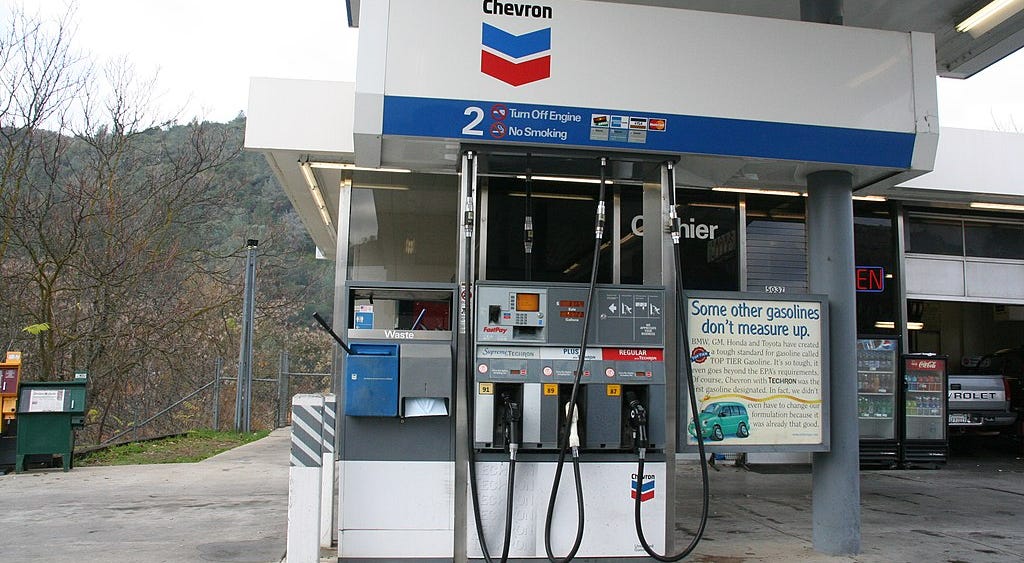 Chevron Corp's CVX Wheatstone liquefied natural gas (LNG) facility in Western Australia has resumed full production, which was previously affected by a fault last week, resulting in a roughly 20% reduction in production.
Wheatstone, in conjunction with the nearby Gorgon facility, collectively contributes to around 7% of the global LNG supply. 
Chevron emphasized that the fault and the ongoing strikes did not impact the scheduled deliveries, a fact supported by shipping data on LSEG Eikon, which showed no disruptions to Wheatstone's exports.
Also Read: California Sues Exxon, Shell And BP Over 'Shameful' Deception: 'Sickens You To Your Core' 
Citing Chevron spokesperson, Reuters noted, "During the fault, LNG production continued at approximately 80% of its usual rates, and vessel loading remained uninterrupted."
They also noted, "There have been no alterations to the prearranged LNG deliveries, and domestic gas facilities and supply remained unaffected."
Despite the disruptions, Chevron had previously committed to maintaining supplies from this major LNG terminal, which escalated over the weekend as workers extended their strike actions from brief halts and limited bans on specific tasks to full 24-hour stoppages.
Originally scheduled to persist until the end of the month, the Offshore Alliance, comprising two unions, announced on Saturday their intention to extend the industrial action. 
Chevron disclosed on Monday that it had received notices of work stoppages from the union until October 14.
This upcoming Friday, the Fair Work Commission, Australia's industrial tribunal, is scheduled to convene and hear arguments from Chevron and the unions, aiming to resolve the ongoing wage and condition dispute.
Price Action: CVX shares are up 0.54% at $167.40 during the premarket session on the last check Monday.