In today's day and age, people are consuming marketing and media in more ways than one. Media planning software is essential for those who want to reach their audience across multiple channels including TV, publication, online and radio.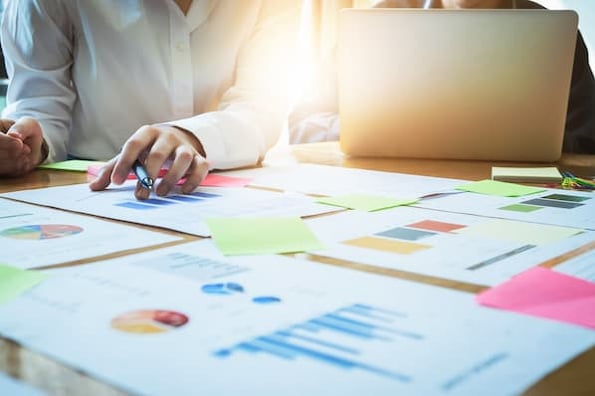 If you're ready to get started with media planning, we've put together a list of the essential media planning tools, software, and templates to use this year to help you grow your audience.
Best 15 Media Planning Tools
HubSpot's Paid Media Templates Can help you track your spend on paid media, when your messages are going out and how much revenue you're generating from each source.
With this media tool, you'll have access to charts that automatically adjust as you spend and add cost benefit Information This resource is free — get your copy now,
What we like: You can use this template to compile monthly data from your media efforts. With this media planning tool, you'll see which paid media channels work best for your company and drive the best results for your bottom line.
Bionic has some great media planning tools. They provide companies with flowcharts, IOs and RFPs, traffic, reporting and dashboards about customers.
It has an average of 3.1 software updates on a monthly basis, which means agencies using the software are provided with updated planning tools to run and organize their campaigns.
What we like: Bionic is a cloud-based media planning tool. You can be using this tool in minutes with unlimited training, support and data backup at no extra cost.
The most important tool in media planning is data, and Kantar SRDS provides companies with some of the best data-gathering tools. Thanks to their top-notch data gathering software, you can feel confident promoting your media across all platforms.
What we like: You'll have access to a comprehensive dataset showing audience statistics and demographics. This will help you choose the right platform and message to target a specific audience.
Media Plan HQ is a great media planning tool that doesn't rely on spreadsheets. Real-time interface tracks dates, placements, and budgets without relying on Excel. The organized interface will make it easy for you to share all the data with your team and stakeholders.
What we like: It is a collaborative tool that allows you to work with team members without back-and-forth communication in email.
Bluehorn promises easier media planning and buying by integrating companies with Nielsen and comScore to give you instant access to data insights. some of the best features There is a vendor database, data filter and post-buy provided by Bluehorn.
What we like: Bluehorn allows you to use Google Analytics and Facebook for further tracking and seamless digital purchasing of products. One of the best things about this media planning tool is that you can integrate with Amazon AWS,
When you use Quantcast, you'll have access to insights with data from over 100 million websites. The tool uses AI to help users better predict how their media will impact their target audience. This feature is necessary because of the constant bombardment of advertisements for products and services.
What we like: Quantcast is great for understanding the behavior of your audience. It provides real-time insights on your audience based on your ads and media, which can help you better understand them and create ads they appreciate.
If you're looking for the number one demand-side platform, Basis Technologies is it. Basis Technologies gives you access to over 9,000 vendors and over 11,000 publishers and provides them with over 180 data points. You will also be able to use messaging tools to help you communicate with your team.
What we like: When running multiple advertising campaigns, it can feel chaotic. Basis Technologies allows you to integrate all your advertising and media across multiple platforms in one place.
comScore is for transactional, evaluation and planning of media on various platforms. It is best known for providing data for social media, television and film and allowing companies to see measurable metrics on how to promote their products to their audiences.
What we like: You can see the real impact of your media and then adapt your plan across different media and screens.
Nielsen is a household name in audience measurement. It's primarily for television metrics, but you can use it for other metrics across platforms. As it analyzes your ads, it provides a comprehensive view of your audience.
What we like: Nielsen has advanced audience segmentation and competitive intelligence to show you a complete picture of the media landscape. This media planning software can help you make your brand stand out among your competitors.
HubSpot social media software is the best option for those who want to plan media specifically for social media. It allows you to publish any media on Twitter, Instagram or other social media platforms. You can also see how your audience converts from social media to CRM.
What we like: It may take time to constantly refresh your social media to see how many people have interacted with your ads. This platform will help you save time and effort by constantly refreshing your social people.
Scarborough is another name for Nielsen in media planning. It is a media planning tool that helps you focus more on audience insights from local people in your area. It's perfect for region-specific ads and promotions.
What we like: You'll be able to profile consumers far beyond standard demographics. You will see their shopping behaviour, media consumption and lifestyle. You can narrow this down further by what specific sports people watch or what they stream on the device.
MRI-Simmons provides a company with both a national and regional focus. This focus can help you learn more about your audience and target your media more. Customers using MRI-Simmons include Spotify, Coca-Cola, Dell, and more.
What we like: MRI-Simons is a powerful segmentation tool that can help you find new audiences and follow trends. Knowing your new audience can help you anticipate their behavior and attitudes and find the best ways to market your products or services to them.
This streamlined and intuitive software is ideal for brands, agencies and advertisers. With SQAD, you can access transaction-based cost data and analytics reporting from marketing giants comScore and Nielsen to plan and manage all of your media strategies.
What we like: The platform covers all media strategies including digital channels, local networks and television. The platform is easy to use, allowing you to efficiently analyze your audience data.
Monday.com is a comprehensive tool that enables you to schedule your media and execute it in the best way for your audience. You can also use the task management features to check off your to-do list.
What we like: It is an affordable media planning tool. Big companies like Hulu, Canva and the NHL use it.
Mediatool is a collaborative marketing platform that can help companies plan the media they want. You can leverage actionable insights, collaborate with your team members, and develop impactful advertising campaigns so you stand out.
What we like: There are only four steps to use the platform for media planning. It is efficient, easy to understand and easy to use as compared to other media software.
HubSpot Academy's paid media course is a great introduction to media planning software.
It's perfect for all budgets and can allow you to grow paid media strategies and media access through the consumer's journey.
planning your media strategy
With today's saturated media landscape, it becomes essential to plan your media strategy.
First decide which platforms you want to use – from traditional advertising to social media. Then figure out which of the tools above best matches your plan.